(501) 771-2800
Manufacturer of
environmentally safe

cleaners and disinfectants
for businesses
COVID 19 – CDC/EPA "list N" approved disinfectant effective against COVID 19
–
Razor Citrus Breeze III
is our product
see product listing.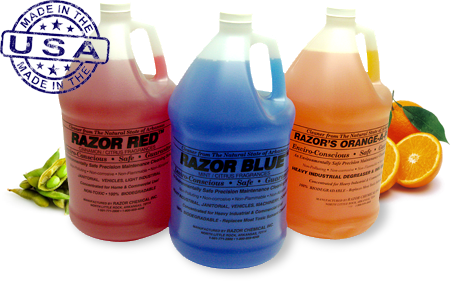 Razor Red
is a janitorial, light industrial cleaner with a pleasant cinnamon fragrance.
Click to learn more…
Razor Orange-A-Peel
is a super heavy duty degreaser and general cleaner with a great orange fragrance.
Click to learn more…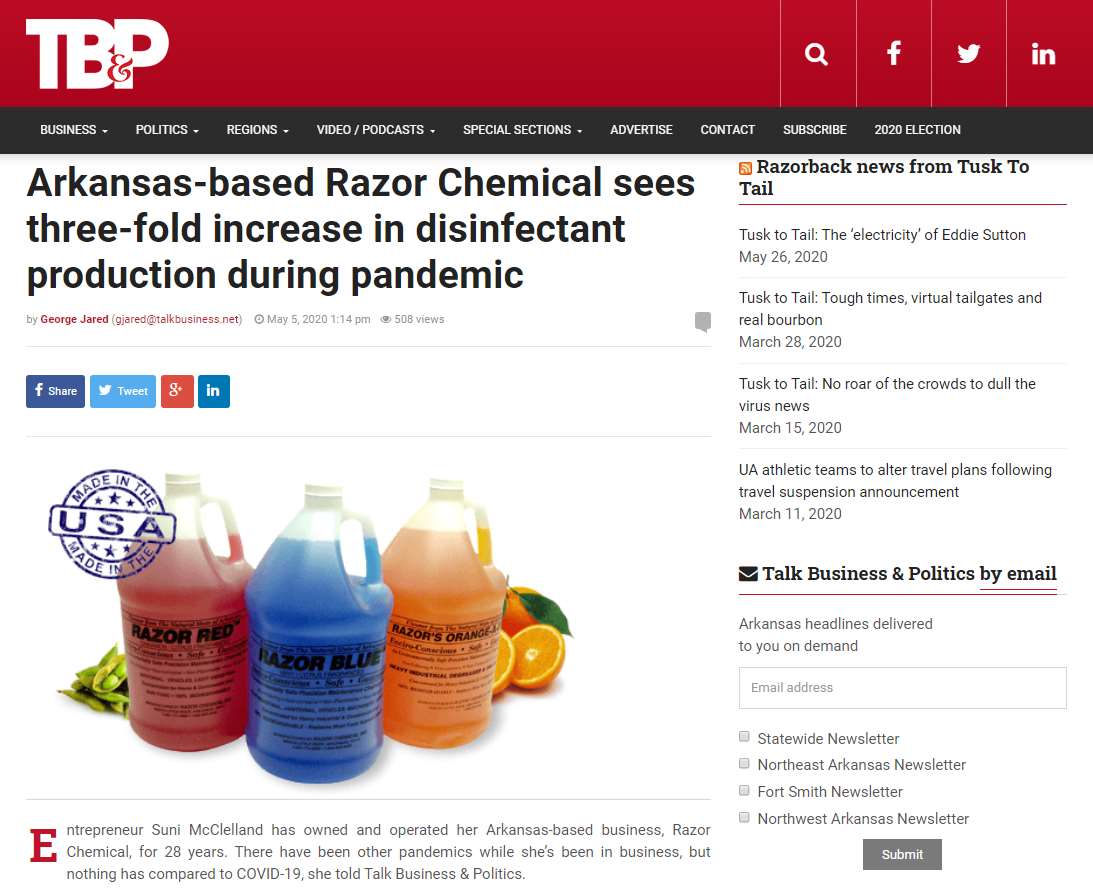 Arkansas-based Razor Chemical sees three-fold increase in disinfectant production during pandemic
Entrepreneur Suni McClelland has owned and operated her Arkansas-based business, Razor Chemical, for 28 years. There have been other pandemics while she's been in business, but nothing has compared to COVID-19, she told Talk Business & Politics.
I was excited to see that we were included under the EPA's Emerging Pathogen Policy," she said. "At times, we've been a little bit overwhelmed by this virus.
John Owens CEO of the North Little Rock Chamber and Suni Mc Clelland
– Owner of Razor Chemical Inc.
Manufacturer of
environmentally safe
cleaners and disinfectants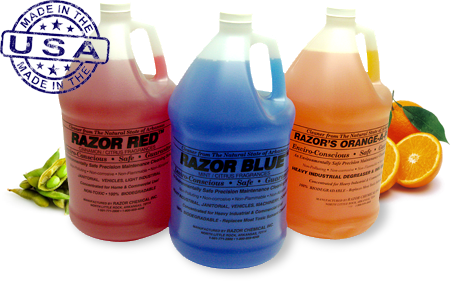 Find out the story of Razor Chemical in a video by Talk Business & Politics.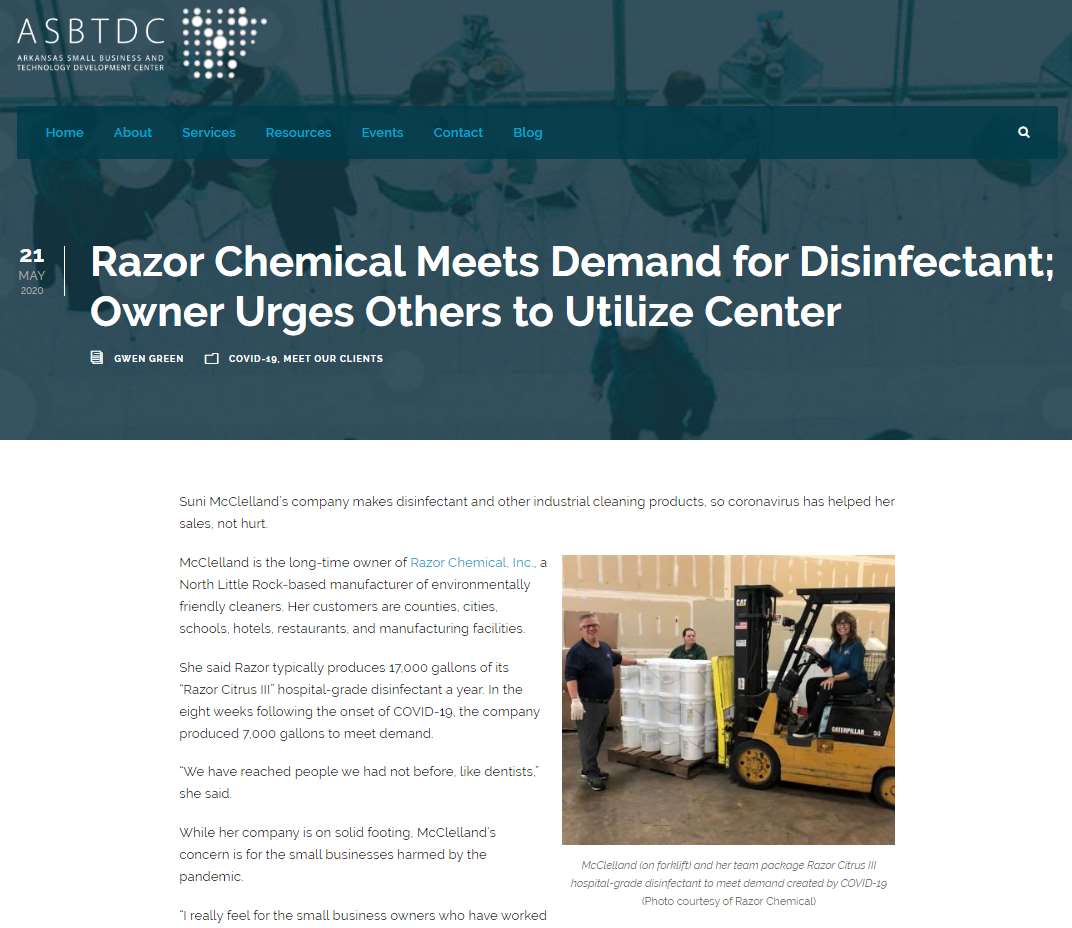 Razor Chemical Meets Demand for Disinfectant; Owner Urges Others to Utilize Center
McClelland is the long-time owner of Razor Chemical, Inc., a North Little Rock-based manufacturer of environmentally friendly cleaners. Her customers are counties, cities, schools, hotels, restaurants, and manufacturing facilities.
She said Razor typically produces 17,000 gallons of its "Razor Citrus III" hospital-grade disinfectant a year. In the eight weeks following the onset of COVID-19, the company produced 7,000 gallons to meet demand.
"We have reached people we had not before, like dentists," she said.
Razor Red
is a janitorial, light industrial cleaner with a pleasant cinnamon fragrance.
Click to learn more…
Razor Orange-A-Peel
is a heavy duty degreaser and general cleaner with a great orange fragrance.
Click to learn more…